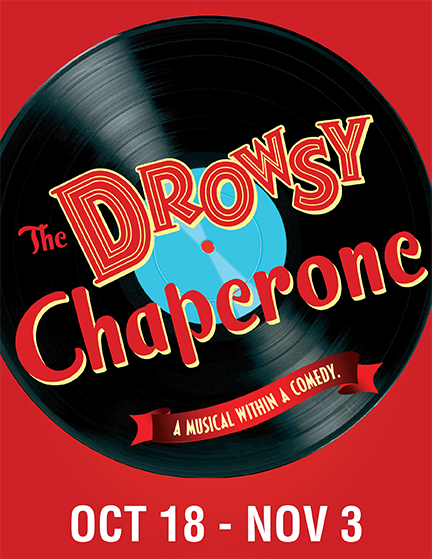 The Drowsy Chaperone
Book by Bob Martin and Don Kellar; Music and Lyrics by Lisa Lambert and Greg Morrison
October 18, 19, 25, 26, November 1 & 2 at 8 pm and October 20, 27 & November 3 at 3 pm
Join the Man In the Chair as he leads you on a fanciful journey through his favorite musical, "The Drowsy Chaperone"! This show within a show is a classic from the 1920's, with everything to love about musicals in it – showgirls! Gangsters! A big time Producer! A Rich Doyenne (and her Underling)! Love! Roller Skates! Weddings! Mistaken Identity! A Drowsy Chaperone! And even an Aviatrix! Join Goshen Players on this hilarious, Tony-Award Winning journey with a delightfully inebriated escort to wonderful worlds of opportunity, song, dance, riotous laughter and true love.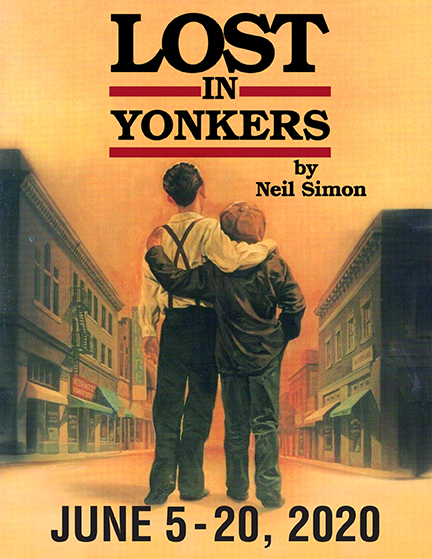 Lost in Yonkers
By Neil Simon
June 5, 6, 12, 13, 19 & 20 at 8 pm and June 7 & 14 at 3 pm
Join Neil Simon's extended family in 1942 New York in this riotous, semi-autobiographical comedy. The teenage lives of Jay and Arty are turned upside down when they find themselves uprooted from their home and deposited with their German immigrant grandmother. The boys work to make their way in this parentless household, where their Aunt Bella's childish ways, their Uncle Louie's dark secrets and their imposing grandmother's reportedly concealed fortune create a family landscape unlike any they ever expected to find in Yonkers.