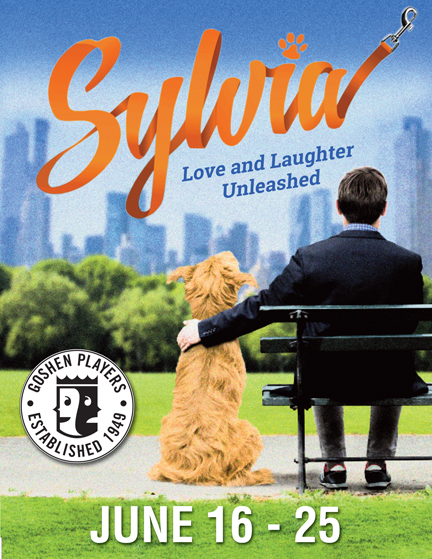 Sylvia
by A. R. Gurney

June 16 - June 25, 2017
June 16, 17, 23, 24, 2017 at 8:00 PM
June 18 & 25, 2017 at 3:00 PM
Empty nesters Greg and Kate have moved back to Manhattan after twenty-two years in the suburbs. As Kate tells Greg: "The dog phase of my life is definitely over." But life has a way of giving you what you think you don't want. Greg finds Sylvia, a street-smart lab/poodle mix, and brings her home. She promptly becomes a bone of contention between Greg and Kate, testing their marriage to hilarious and touching effect.
Volunteering Opportunities

Goshen Players is always looking for volunteers to help with productions. There are many areas in which you can become involved. Currently we are looking to fill some key positions; like House Manager and a few other roles. Please contact for more information. Call (860) 491-9988 or email us at goshenplayers@yahoo.com.